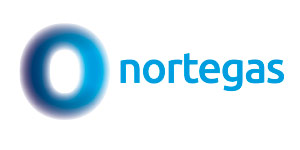 The LPG and natural gas distribution networks cover around 8,100 kilometres in three Autonomous Regions – the Basque Country, Asturias and Cantabria – where it has nearly one million supply points. That makes it the second gas operator of the Spanish market.
Its main functions include:
Managing the regulated distribution assets, including the promoting of new distribution infrastructures, their development and construction, along with the operating, maintenance and optimising of services.
Gas distribution to clients on the regulated market
Supply to liquefied petroleum gas (LPG) customers by pipeline.
The Naturgas Energía business operations over the coming years will be focused on several strategic core areas:
Extending its distribution networks by orientated and organic growth. Systematic and pro-active search for new profitable project and the operational efficiency of their implementation.
Increasing efficiency and productivity.  Continuous improvement of the quality and safety of the supply.
Progressing towards a decarbonised economy, by participating in projects on the use of renewable gases, such as biogas and green hydrogen.
In this project, Nortegas is represented by two companies with different tax numbers: Nortegas Energía Distribución and Nortegas Energía Grupo S.L, with the latter holding a 100% stake in the affiliate Nature Investments Holding II S.á.r.l., registered in Luxembourg (registry number B-233990).
As regards R&D&i, Nortegas strategically focus on three main areas: security in the supply of natural gas, energy efficiency and sustainability.
Nortegas has been a member of the European Gas Research Group (GERG), an institution that has brought together the 23 leading natural gas suppliers of Europe from 12 countries, since 2006 and is on all of its committees.
Between 2009 and 2012, Nortegas represented the Spanish gas sector (SEDIGAS) on the International Gas Union's Task Force 1: "Building Strategic Human Capital".
In turn, and in order to foster Corporate Social Responsibility, Nortegas has continued to run the Nortegas Learning Centre, pursuant to the science-partnership agreement in place with the Bilbao School of Energy since May 2010.
The company took part in the European Gas Technology Conference (EGATEC 2011) held in Copenhagen (Denmark), where it entered two studies by the Nortegas Learning Centre, one of which took the European third prize.  The goal of the prize-winning R&D&i project was the innovative design of a biogas production plant using animal waste. Another Gas Learning Centre project, on purifying hydrogen gas purification in this case, was also one of the 20 finalists.
Nortegas is currently a member and is active in the International Gas Union, in the European Gas Research Group (GERG), in SEDIGAS and the standardisation groups related to the gas industry, biomethane and hydrogen, along with being on the Board of the "CIC Energigune" Cooperative Research Centre in the field of alternative energy sources.
It is currently a member of the Board of the "CIC Energigune" Cooperative Research Centre in the field of alternative energy sources and was on the International Gas Union (IGU) Committee on Research and Innovation between 2015 and 2018.
Nortegas recently won the IGU Innovation Award in the "Gas and Renewables" category at the WORLD GAS CONFERENCE 2018.
Nortegas at the WORLD GAS CONFERENCE 2018, held in Washington DC (USA) on 28 June 2018, won the IGU Innovation Award in the Gas & Renewables category, and which was a major milestone for the company.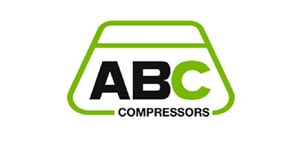 Since it was founded in 1942, ABC has developed highly reliable solutions for multiple applications. Its international growth began with the first exports in 1950s and it has subsequently expanded and is currently selling in over 120 countries.
With the same spirit that has made ABC a world benchmark for piston compressors, the company continues to evolve and is committed to consolidating its position as a global service provider (with its factories in China and Brazil and the opening of new service platforms) and to offering the most robust and efficient compressors.
ABC has designed, manufactured and supplied hydrogen compressors for dozens of hydrogen production, transport and consumption processes. The company is present throughout the value chain. Different customers have already put their trust in us and even standardised their supplies including ABC compressors. They appreciate our experience and adaptability.
We are proud of being part of the Basque Hydrogen Corridor (BH2C), a project pioneered by Petronor to lead the transition of the Basque Country to climate neutrality. The Basque Government's Environment Office is one of the key players in the BH2C, initiative. It has provided the project with a pilot plant to convert the biogas currently generated at the organic waste treatment plant at the Zubieta Environmental Complex to generate very high-quality hydrogen to be used in public transport.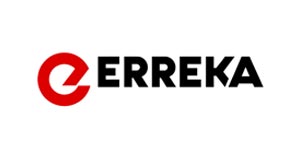 ERREKA is a cooperative from Gipuzkoa founded in 1961 and part of the Components Division of the Mondragón Group's Industrial Area. EFS is a division of the group with over 50 years' experience working closely with its customers in projects related to bolted joints. Its objective is to increase the value proposition of its products, machines or facilities:   optimised tightening, maintenance strategies, fatigue, design to cost, severe thermal conditions, leaking tightness and failure analysis.
The ongoing commitment to innovation and technological development has shown them to be deserving of an approved quality system and of different certifications for sets of highly resistant structural fasteners. EFS also actively takes part in different European discussion and standard setting forums. Furthermore, EFS works with customers and technological centres on R&D projects, thanks to which the technical expertise of critical aspects of its range of products and services is kept up to date.
This business unit is currently focused on providing its customers with a global service that includes FEA simulation validation, empirical validation using test benches and mass production right from the product design phase.
Apart from its global services, EFS manufactures and supplies high performance fasteners for critical joints. Those fasteners may be standard, as per DIN, ISO, AFNOR, ASTM, etc., or produced using special materials and designs, customised for the specific applications of its customers.
Its commercial ranges include:
Diameters: From M14 to M72.
Lengths:

Screws up to 700 mm.
Bolts, studs and rods (3000 mm or larger).

Qualities:

As per ISO 898-1: 12.9, 10.9, 8.8…
As per EN 10269: 42CrMo4 QT, 21CrMoV57 QT…
As per ASTM: B7, L7, B16…
As per customer specifications.

Materials: Stainless and alloy steels
Any type of anti-corrosion coatings
Engineering projects linked to bolted joints.
Series application of transducers that uses ultrasounds to measure tightening tension
Services linked to sensorisation, such as tightening, maintenance, etc.
One of the star products of the EFS commercial range is the I-BOLT, a bolted joint system that provide direct measurement of the load.   It consists of a piezoelectric transducer of only 50 µm thick, which does not affect the tolerance or the functions of the bolt. The system allows the bolted joint to be monitored throughout its service life by means of load inspections or continuous measurements.
Apart from its product catalogue, one of the EFS differential values is its technical assistance network.  Its highly qualified staff work closely with customers to define the optimum fastener solutions taking their specific requirements into account.
All of this means that EFS is a product and service benchmark within cutting-edge sectors and works closely with the customers. The main goal is for better cost-effectiveness of their products, facilities and services.  Wind power (onshore and offshore), underwater, motors and thermal machines, oil & gas, construction are just some of the sectors using EFS products.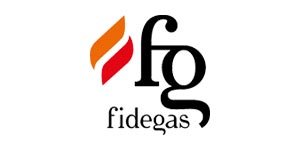 C.A.E., S.L. (Comercial de Aplicaciones Electrónicas, S.L.) was registered in February 1990 with the new Company Act. It carried on designing, manufacturing, marketing and repairing safety systems for gas facilities that had been developed under the FIDEGAS® brand since 1984. The company, whose headquarters are in Donostia – San Sebastián, continues to be one of the benchmark companies on the gas markets in the field of detecting toxic and combustible gases. It trades on European and national markets and a large number of international countries through distributors set up to provide a professional and proximity service in situ.
It has its own R&D&i department with extensive experience in the design and study of gas detectors and sensors, and a laboratory with cutting-edge equipment in its field.
Its equipment includes:
Gas absorption cabin for handling toxic and explosive gases
Mass controllers for gas mixes and obtaining gas calibrations
A wide range of certified gas bottles to obtain gas calibrations
Measurement instruments, such as oscilloscopes and precision multimeters.
Data acquisition computerised systems
Climate chamber to study sensors in extreme environments.
Calibrated pressure gauges and flowmeters with ENAC traceability
A system for manufacturing printed circuits for prototypes.
Signal generator for EMC (Electromagnetic compatibility) conducted immunity testing.
Semi-anechoic chamber, amplifier and antenna for EMC radiated immunity testing.
Furthermore, C.A.E., S.L. has represented Spain on the European SC31 and TC 216 standardisation committees since 2005. It is actively involved in the standards developments for products and uses that are subsequently assumed by all EU countries. Additionally, it is on different national statutory inspection sub-committees whose secretary is UEN (AENOR) and which are monitored by MINCOTUR.
C.A.E., S.L. thus combines vocation and expertise, contributing its extensive experience in gas sensors and its commitment to the quality and safety of people and facilities.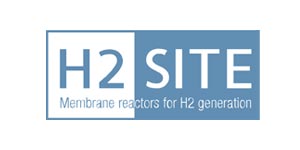 H2SITE was founded in 2019, as a spin-off, by TECNALIA research centre and Eindhoven University of Technology (TU/e).  Both institutions had worked on over European projects leading to intellectual property, which is today one of the company's most important assets. TECNALIA contributed its knowledge of membrane technology as a gas separator, while TU/e provided know-how on the integration of membranes in processes to obtain hydrogen (process intensification) and on designing reactors.
In March 2020, ENGIE, a European energy company with a turnover of > €60 billion, became a shareholder as a strategic partner for the commercial development of the company. Since then, H2SITE has become a technology platform .to develop business based on integrated membrane reactor technology for hydrogen production and separation.
H2SITE currently produces local and low-cost renewable hydrogen for the mobility and industry segments using advanced membrane reactors to convert different raw materials into hydrogen. We work with methanol, ammonia, ethanol, DME, formic acid, etc. or we separate gases within mixed streams that contain hydrogen.
We have an industrial production plant to manufacture membranes, which are the centre of our systems. We work with partners to construct the reactors and we carry out the commissioning before sending the units to plan, which we control remotely.
In H2SAREA, H2SITE will use one of its units to regulate a hydrogen and methane gas mix. Transporting the renewable hydrogen is one of the major challenges facing the development of the hydrogen economy. The use of the natural gas transport and distribution infrastructure to transport hydrogen mixed with methane is offered as one of the most efficient alternatives. It is necessary to ensure that the network users can continue to receive high-purity methane and obtain pure hydrogen from the network in order to be able to mix methane and hydrogen. The H2SITE equipment will use a mixed gas stream input and will be able to obtain pure hydrogen and methane with a low hydrogen content.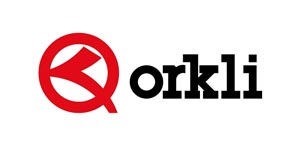 RKLI S. COOP. is a company belonging to the Mondragón Group located in Ordizia.  Founded in 1982, the company produces and markets heating components and household appliances. Apart from its headquarters in Ordizia, Orkli has production plants in China and Brazil. Thanks to its experience, it offers an extensive range of safety, regulation and control components for heating and domestic hot water systems, and household appliances.
Orkli is a world leader in manufacturing magnetic units and thermocouples, both of which are components of the thermoelectric safety system in gas cookers.
It has three business areas:
Thermoelectric safety:  Flame lighting and monitoring systems, gas regulation and safety for manufacturers of the household appliance sector.
Water Heating: Gas and water regulation systems in domestic water heating appliances for manufacturers of heaters, boilers and heat pumps for the household appliance sector.  
Special mention should be made of the CERAMAT ceramic fibre burners. Those burners are already working with NG/H2 mixes up to 50% and Orkli is currently developing combustion systems for 100% H2 boilers.
Heating and Domestic Hot Water: Control and regulation systems of the water and air temperature in health and domestic hot water facilities. The focus is on products such as heat recovery ventilation, underfloor cooling, thermal solar systems, hydraulic for heating,…
ORKLI currently exports over 80% of its total sales and is the global leader in the sector. It handles over 55% of world demand for thermocouples and magnetic units.
At the end of 2015, Orkli consolidated its position the water heating sector and became an international benchmark in the manufacturing of burners and exchangers for boilers after acquiring 40% of the Italian Valmex, the water exchanger manufacturer located in Lucrezia di Cartoceto (Italy).  The Valmex Group is one of the leading global producers of water exchangers for domestic gas boilers.
In 2019, Orkli continued its growth strategy with Gruppo Giordano and acquired 45% of the Italian company. Gruppo Giordano, a key player in the home comfort and water heating sector worldwide, designs and manufactures innovative electronic control systems for heating, ventilation and air conditioning (HVAC) systems, managing residential energy and OEM combustion control systems, among others.
Orkli has a policy of alliances and partnerships in place with universities including Bayreuth, Mondragón, Eindhoven Fraunhofer Institute; with technology centres such as Fraunhofer Institute, Ikerlan, Tecnalia, CEIT or Stirling Centre; and with start-ups including Ekanban and Iddo. Orkli thus offers its customers innovative and comprehensive services/products.
Tecnalia Research & Innovation Foundation is the leading private applied research centre in Spain and the fifth in Europe.
TECNALIA's short- and medium-term activities consider the medium- and long-term challenges facing our society. The objective is to use applied research to overcome those challenges, by developing business opportunities. Those challenges and opportunities are related to climate change, the future of cities, low-carbon energy, ageing, industry and factory of the future, the digital and hyperconnected world, sustainable transport and, in short, to everything to do with the social and economic development of our society and improving people's quality of life.
In the field of hydrogen, TECNALIA, and in particularly the Energy and Environment Division, has been working on important research and development in the field of hydrogen and of fuel cells, where Tecnalia is currently a national benchmark in this field, above all in the field of materials and their compatibility with hydrogen and new hydrogen separation/production solutions.
Since it was founded in 2002, different Tecnalia groups have taken part in a significant number of research projects in this field, both nationally and internationally. Special mention should be made of Tecnalia's participation in over 15 European projects (7th Framework Programme and H2020), and coordinating 8 of them, which is proof of this centre's involvement in the technologies of hydrogen and fuel cells.
The projects in different fields include materials in contact with hydrogen (hydrogen embrittlement), H2 separation/purification solutions, electrolysers, fuel cells (PEMFC y SOFC) and their integration, storage, etc.
In recent years, Tecnalia has actively participated in the most important national and international associations in the field of hydrogen; it is currently a member of the executive committees of Hydrogen Europe Research, HYSAFE and the Spanish Hydrogen Association. Furthermore, it is a member of EERA – JP Fuel Cells and Hydrogen, the European Clean Hydrogen Alliance (ECHA) and of the Spanish Hydrogen and Fuel Cell Technology Platform (PTE-HPC).
In the Basque Country, Tecnalia has belonged right from the start to the Hydrogen Technologies Working Group and has also defined the Hydrogen Technological Roadmap together with other Basque stakeholders. It now also belongs to the Hydrogen Sectoral Forum.
Tecnalia is currently coordinating the preparation of the Sectoral Agenda of the Hydrogen Industry in Spain together with the National Hydrogen Centre and Ariema. The Sectoral Agenda is led by the Spanish Hydrogen Association.
Finally, it should be noted that TECNALIA has set up a new "Hydrogen Technologies" department in order to coordinate all the hydrogen activities at Tecnalia and to develop technological solutions for the hydrogen sector.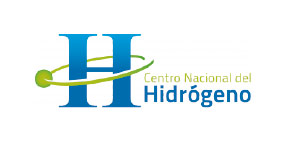 The National Hydrogen and Fuel Cell Technology Testing Centre (CNH2) is a national research centre based in Puertollano (CNH2). It was founded in December 2007 as a Public Consortium between the Ministry of Education and Science, currently the Ministry of the Economy, Industry and Competitiveness, and the Castilla-La Mancha Regional Government, with each entity holding a 50% stake.
CNH2's main activity is scientific and technological research in all areas related to hydrogen and fuel cells, providing services to the whole of the scientific and industrial community nationwide and is open to international partnerships.
CNH2's activities are in line with the European strategy and it coordinates and works with the leading institutions in the field of hydrogen and fuel cells.
The CNH2 has experience in the whole of the hydrogen value chain. It therefore has the necessary expertise and experience to implement projects to produce hydrogen by means of renewable energies, storage, transport and its subsequent distribution and use to the consumption points.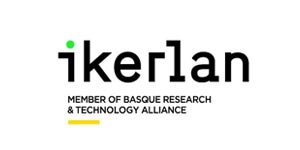 IKERLAN, a member of BRTA, is a leading technology transfer centre providing competitive value to companies, due, among other aspects, to the specialisation of its researchers. It offers comprehensive solutions by combining different technological domains in three large areas: Electronics, Information & Communication Technologies (EICT), Energy & Power Electronics, and Advanced Manufacturing. In 2017, IKERLAN achieved AENOR accreditation in its integral management system (UNE 166002:2014), which is a recognition of the excellence of the centre in R&D&i. It currently employs around 350 people.
IKERLAN is structured into three technology specialisation units:
ELECTRONICS, INFORMATION AND COMMUNICATION TECHNOLOGIES
ENERGY AND POWER ELECTRONICS
ADVANCED MANUFACTURING
Ikerlan has cutting-edge laboratories and equipment for its projects: Embedded Systems Laboratory, Electrical Energy Storage Laboratory, Structural Reliability and Mechatronics Laboratory, EMC & RF Test Laboratory, Medium Voltage Power Electronics Laboratory, along with the Thermal Management & Combustion Laboratory.
The Thermal Management & Combustion Laboratory of the Mechanics Division has a full range of equipment and tools that allow: (1) the conducting of design tests, pre-certification and prototype validation testing, (2) the characterisation of fuels (gas, liquid and biomass) and the analysis of the combustion fumes from the developed prototypes, (3) carrying out thermal management tests to optimise heat transmission and its better harnessing, and (4) the assembly of the prototypes. The developed systems include gas, liquid fuel and biomass applications for the residential and lower-power industrial sectors.
Laboratory testing covers the different design stages of the developments: from the initial commissioning tests to the prototype validation and pre-certifications tests. The research staff also knows the standards and directives applicable to the equipment it develops.
The laboratory has 12 testing stations, each of them supplied with mains natural gas and propane, reference gases and threshold gases for the pre-certification tests, and fitted with hydraulic circuits and a cooling unit for heat dissipation with a capacity of 250 kWt.
It should be noted that the IKERLAN laboratory is currently the only 100% H2 laboratory of the BAC and one of the few in Spain. The laboratory was specifically designed and fitted out with the safety measures needs to work with assurance and without the risk of an explosion with H2 or hydrogenated mixes. Special welding pipelines to avoid leaks, special sensors to detect H2, a designated H2 storage area along with a careful operating and safety protocol, specific for H2 prepared by prevention technicians guarantee safety when handling this explosive gas,
The laboratory equipment for gas applications include: portable combustion gas analysers (O2, CO, CO2, NO, NOx) (Testo 350XL, Testo 300M …) and more robust analysis rack (Matelco..), gas chromatography (microGC varian CP-4900), Brooks mass and volume flow metres, low capacity thermal chambers, data acquisition systems, optic pyrometers, thermocouples, Thermocam infra-red thermographic chambers etc. In addition to the laboratory infrastructures and equipment, IKERLAN has great expertise in Computational Fluid Dynamics (CFD) and other design tools.